Fact: I've never actually tried real Aioli.
Last night, after finishing up a very exciting new recipe (see the end of this post for a photo teaser), for some reason I thought to myself: "You know what this recipe needs? A good Aioli sauce!"
Upon realizing that I didn't have
any idea
what real Aiolo consisted of (aside from maybe mayonnaise - ick!) I went straight to Epicurious and
found the recipe help
I was in need of. So here is my version of a classic and simple sauce, with an AtV twist of course. I
beg
you to make this! Eat it with whatever you please! Just make it! Something so good and so simple should not go untasted. Get thee to thine blender, and take this recipe with you...
Sweet Garlic Aioli
makes roughly 1 cup
-
3/4 c Yellow Squash //or// Zucchini - peeled and chopped
1/2 c Canola or Safflower Oil (do not use Extra Virgin Olive oil)
2 Tbsp Lemon juice
2 tsp Garlic - minced
1 tsp Mustard
2 Medjool dates - soaked in warm water for 10 minutes
1/2 tsp Paprika
*optional - Cayenne pepper to taste (adds a great kick)
Puree the above ingredients until smooth and creamy. Store in air tight container in fridge...and get ready to use it in one (or both) of the following upcoming recipes...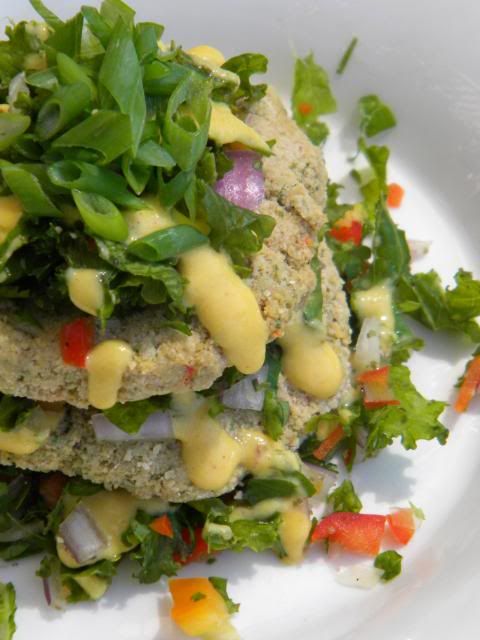 Broccoli Cakes
(a very dangerously tasty play on the familiar Crab Cake)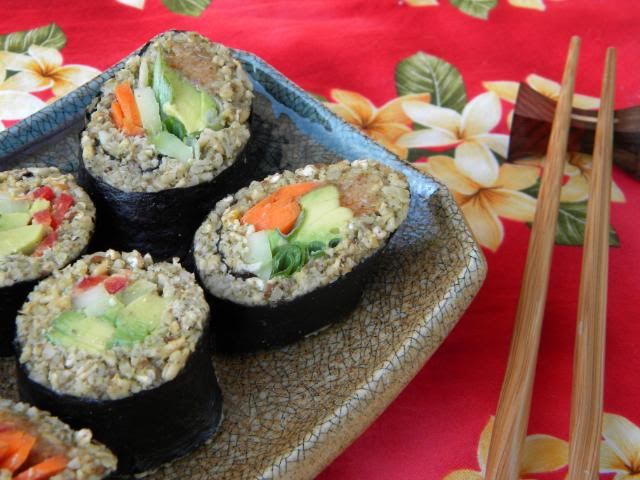 Brown 'Rice' Sushi with Spicy Aioli or Spicy Almond butter
---
Now the question is...which recipe do you want to see first?
Comment to let me know!
xoxo,