Here's today's lunch...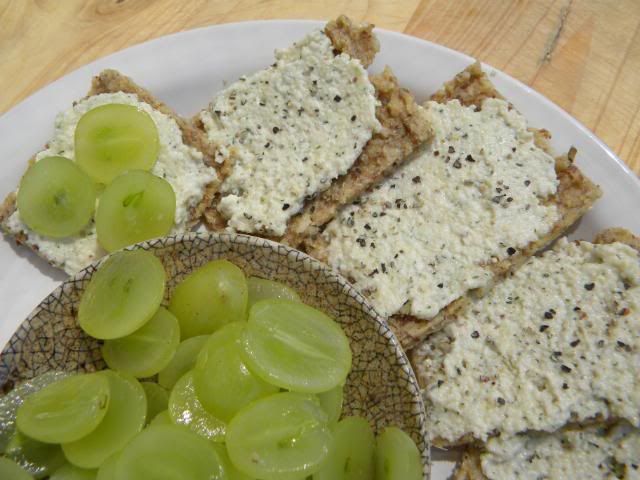 Cheeze n' Crackers with Grapes
You don't have to use grapes in this snack - in fact just about any fruit will do. Apples, Peaches, Pears, Mango - even Blueberries. Be adventurous!
Step 1. Crackers:
Spread the dough in a very thin layer onto your non-stick dehydrator sheet. Dehydrate for roughly 10 to 14 hours until firm and dry. DO NOT REMOVE until the crackers have cooled completely --- otherwise your crackers will crumble. Store in an air-tight container in your fridge.
Step 2. Cheeze:
Step 3. Assemble:
Spread your cheeze onto your super yummy crackers, layer with Grapes or fruit of your choice.
For optimum enjoyment share with a friend in the summer sun with a tall glass of sun tea!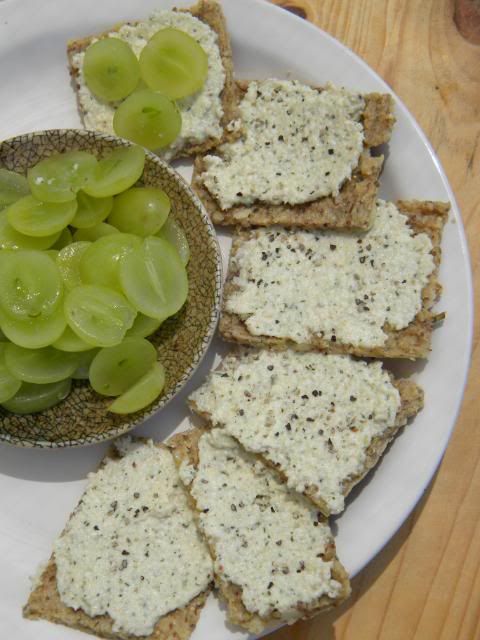 xoxo,