This is a little tribute to my super radical girlie-friend Nat, and to those of you who don't have an Ice-cream maker but desperately want to make it at home. If you haven't done this already then get thee to thine food processor or high-speed blender and make it now!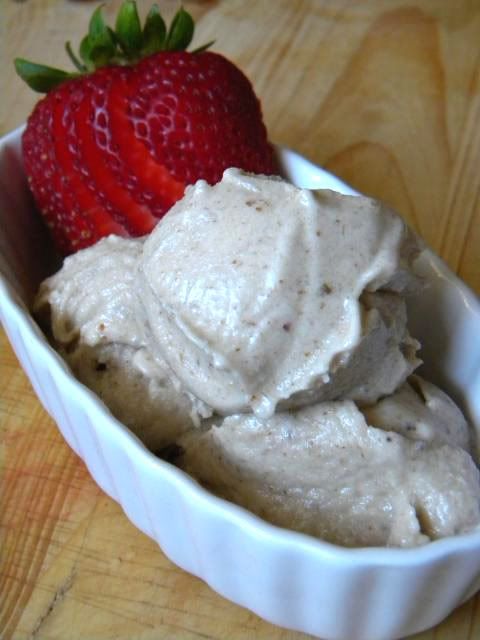 Banana Almond Ice-Cream
2 c Frozen Banana
3 to 4 Tbsp Almond Butter
2 tsp Vanilla
1 tsp Lemon juice
1/4 tsp Sea Salt
--Puree until very smooth---
Place Ice-Cream into freezer for 1 hour, remove and stir, place back in freezer for 1 more hour.
xoxo,