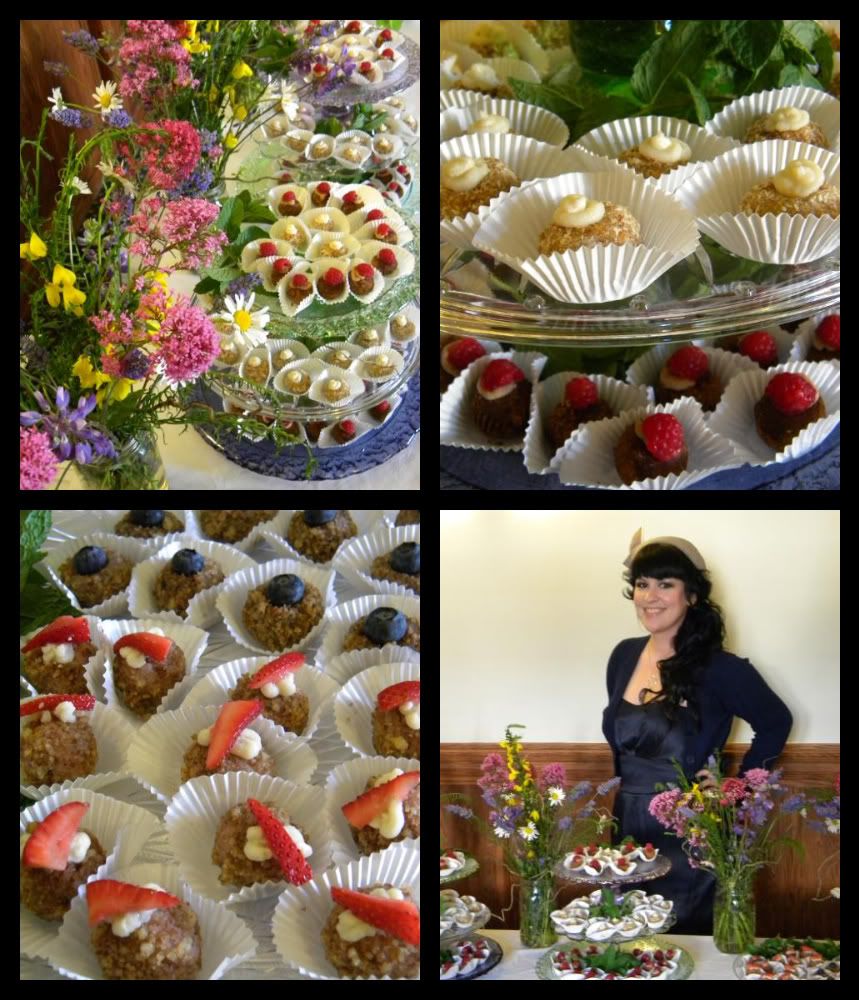 This weekend marked the official local debut of Addicted to Veggies!
It was a relaxed, elegant, and very enjoyable set-up in the
Historic Eureka Inn
. In conjunction with the monthly Art Walk, AtV was graciously invited to partake in the event at the request of the fabulous
Jabot's Vintage Boutique
. Thank you so much for all of the exciting local support, for coming out, tasting the food, taking tons of business cards, and appeasing a very enthusiastic me. Everyone was so kind, and I couldn't have been more happy and grateful for this opportunity to say hello to my local community through Addicted to Veggies.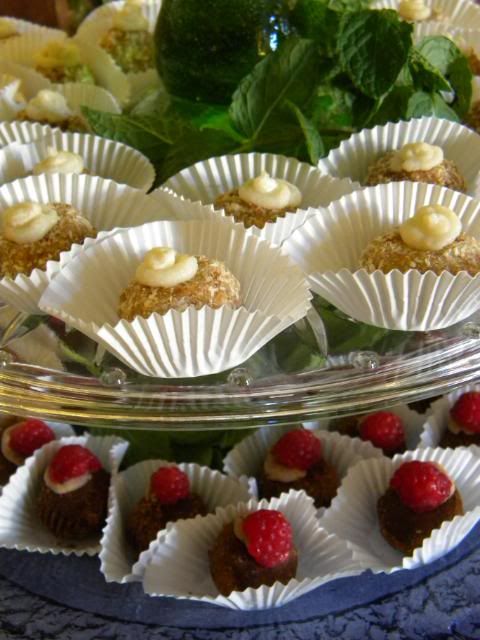 In the above photo:
Plain Cheezecake Truffles w/ Vanilla icing
Chocolate Cheezecake Truffles w/ Chocolate Mousse icing and fresh Raspberry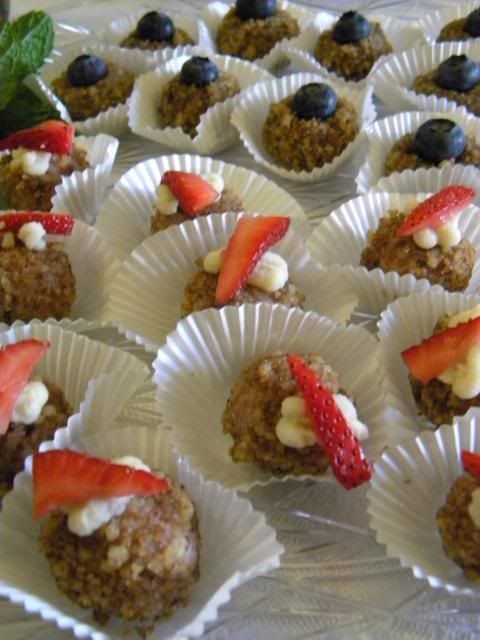 In the above photo:
Strawberry Cheezecake Truffles w/Vanilla icing and fresh Strawberry
Blueberry Cheezecake Truffles w/ fresh berry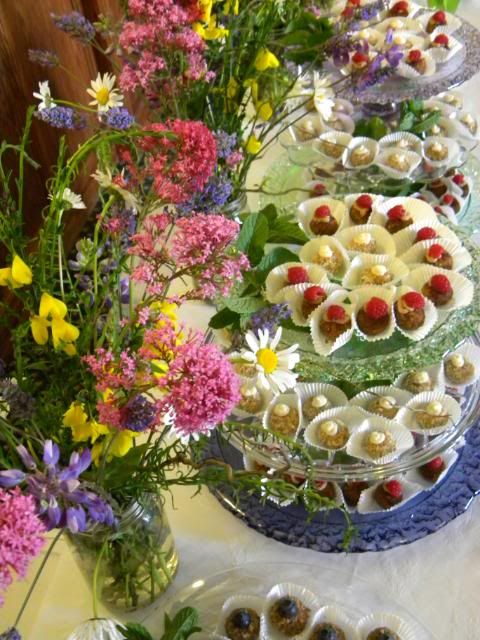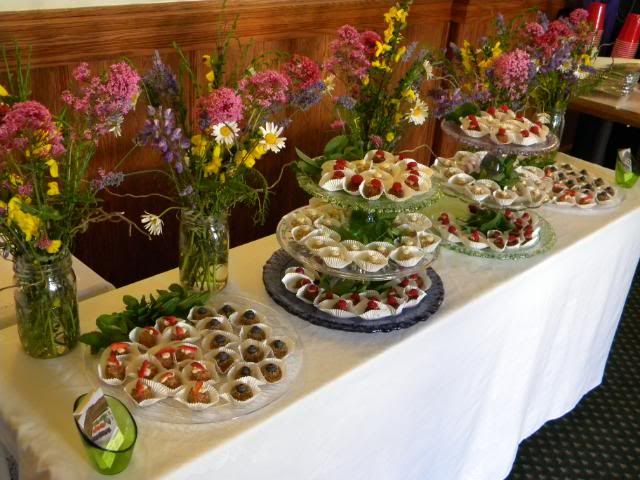 In the above photo: AtV's Table scape!
---
Veryveryvery special thanks goes out to:
Lora of Jabot's Vintage Boutique
- Your encouragement and friendship has taken me to places in my life that the past me would have shied away from. Thank you for opening doors and helping me see what I am capable of achieving.
My lil' sis Rachel - Hand rolling every Cheezecake truffle was much more fun with you at my side. I'll be putting you to work lot more, now that I've seen your potential.
Rachel of One Pretty Thing - Your crafty decorating skillz got me through the final step of prep for the event. You are my favorite caffeine drinking friend, my favorite food taste-tester, and one of my most favorite people!
Kristabel - You secret-cake-making-genius! What other kind of surprises are you hiding from me?! Are you a diplomat and a spy too? I don't really care, just as long as you stay in my life, and maybe let me borrow your cake stands again in the future.
The Dents - Don't move away! You can live in my back yard and eat my blueberries...at least until they go out of season. My sweet friends, bringing me flowers, hugs, and never-ending support. I love you both so much.
D, my hubby - I love you. I couldn't and wouldn't be here right now if not for you and this wonderful life that we share together. You are my big strong silly hero.
---
One more final note:
If you were one of the many faces that stopped at my table on Saturday evening, please leave a comment! I'd love to hear from you. I really look forward to seeing (and feeding) you all again soon!
xoxo,