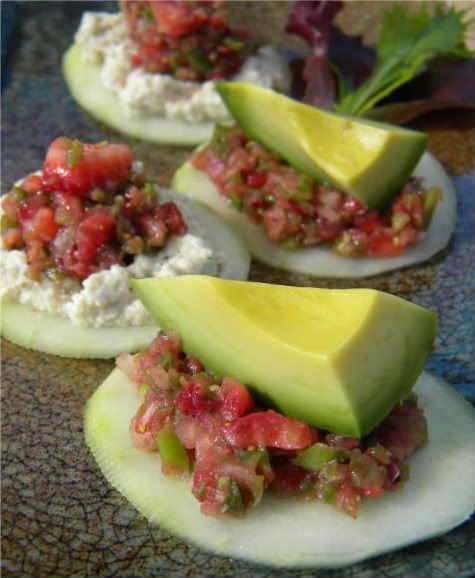 Another Compote? Yes... it's true.
I hope this doesn't bore you too much, and I promise it's totally worth trying.
Have it in place of a salad dressing, on top of pasta, with cheeze, stuff it into cucumber, zucchini, or even mushroom. It's versatile, I swear! Oh, and it's also very easy to make.
---
Strawberry n' Pea Compote
1 c Strawberries - chopped
1 c Peas (in pod)
1/2 c Red Onion - chopped
1/2 c Green Bell Pepper - chopped
1 Tbsp Balsamic vinegar //or// Apple Cider vinegar
1/2 tsp Lemon Pepper
Optional: one or two pinches of Sea Salt
Pulse the above ingredients in food processor until evenly minced - be careful not to puree this, you don't want a smoothie. You can also opt to hand mince the ingredients if you don't have a food processor.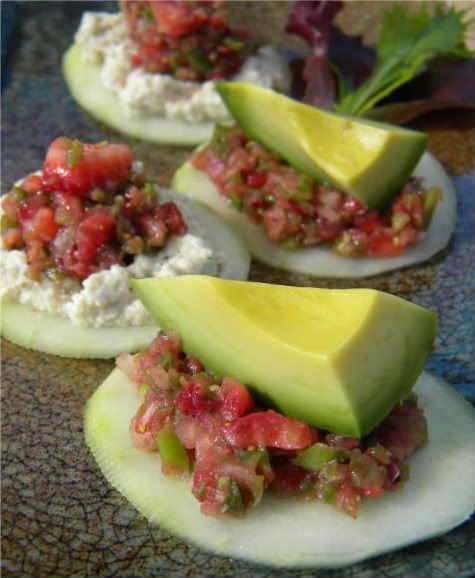 xoxo,