I have always been a huge fan of split pea soup.
In the past I was known to make enormous batches of the stuff and eat it for breakfast, lunch and dinner. Shamelessly. Even though those days are gone, I still think fondly of my favorite soup. So today I decided to try re-making this beloved dish, with my own personal twist of course. The result was a fresh simple soup, full of flavor, and so completely satisfying. I hope you agree!
---
Snapped Pea Soup
Even though this recipe calls for fresh Snap Peas you can totally substitute frozen green peas if you'd like!


1 c Snap Peas - still in pod
1/2 c Zucchini - peeled and shredded
1/4 c Cashews
1/4 c Avocado (roughly half of one)
2 Tbsp Coconut Aminos //or// 1 tsp Nama Shoyu (Tamari)
1 Tbsp Elephant Garlic - minced //or// 1 tsp Garlic Granules
1 Tbsp Nutritional yeast
1 tsp ground Cumin
1 tsp Onion powder
1/2 tsp ground Celery Seed
Sea Salt & Pepper to taste
Food Processor: 3/4 c Water //or// Vitamix: 1 & 1/4 c Water
Combine the above ingredients in either food processor or high speed blender (using the appropriate amount of water noted above). Puree until very smooth and creamy. Garnish with extra Cumin and Pepper.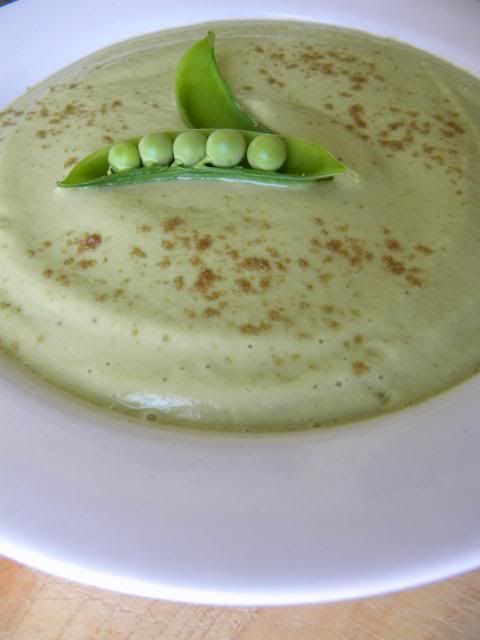 xoxo,