Those of you who love Creamy sauces and dips - this one is for you!
---
In this post you will find:
One recipe for Plain 'Creme' that converts into the two following Creme based recipes:
Plain 'Creme' Recipe
(Be sure to Half this recipe if you plan on ONLY making the Creme Fraiche //or// Alfredo sauce - otherwise you'll have a lot of left overs. This can be a good or a bad thing.)
1 c Zucchini - peeled and choppped
1 c Macadamia nuts
2 Tbsp Lemon Juice
1 heaping tsp Dijon Mustard
1 tsp Apple Cider Vinegar
1 Tbsp Medjool date paste //or// 2 Medjool dates
1/2 tsp Sea Salt
1/4 c Water
Puree the ingredients for up to 5 minutes in your food processor, or until very smooth/whipped.
---


Shiitake Alfredo Sauce
(While this recipe calls for Shiitake you can opt to use Crimini mushrooms if you'd prefer.)
1 c Plain Creme
1/4 c Zucchini - chopped and peeled
1 Tbsp Nutritional yeast
1 tsp Lemon juice
1/2 tsp Garlic Granules
1 tsp Onion powder
1 tsp Parsley - dried
1/2 tsp Lemon Pepper
Sea Salt to taste
1/4 Water (add very slowly to Creme, you may not want to use all of the water if you prefer a thick sauce)
Puree the above ingredients until smooth
Add to the sauce:
2 to 3 big handfuls of crumbled dehydrated Shiitake Mushroom
Pulse the crumbled mushroom into the sauce, making sure to not puree it (you want the mushroom crumbles intact trust me!)
-
Here's the catch with this sauce: The longer you let it sit/chill in the fridge the more the mushroom flavor comes through. If you're the patient type I encourage you to let this sauce sit in the fridge for at least an hour before eating it. Overnight is even better!
Enjoy this as a dip for veggies, or pour it over your favorite "pasta". My favorite way to serve this sauce (seen in the photo above) is to pair it with spiral cut Zucchini, Red Bell Pepper, and Onion. I toss all of the veggies into the dehydrator for about 1 hour. This warms them through and really works well as a pasta fake-out.
---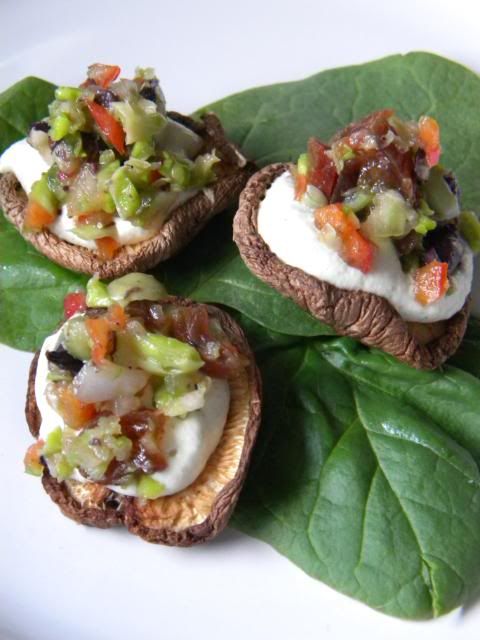 1 c of Plain Creme (recipe above)
1/4 c Macadamia nuts //or// Cashews - soaked for 2 hours in warm water
1 tsp Garlic granules //or// 1 small Garlic clove
1/2 tsp Lemon Pepper
Sea Salt to taste
Puree for 5 to 6 minutes until whipped and very smooth.
---
Cheers to yummy eating!
xoxo,
Sarahfae - AtV