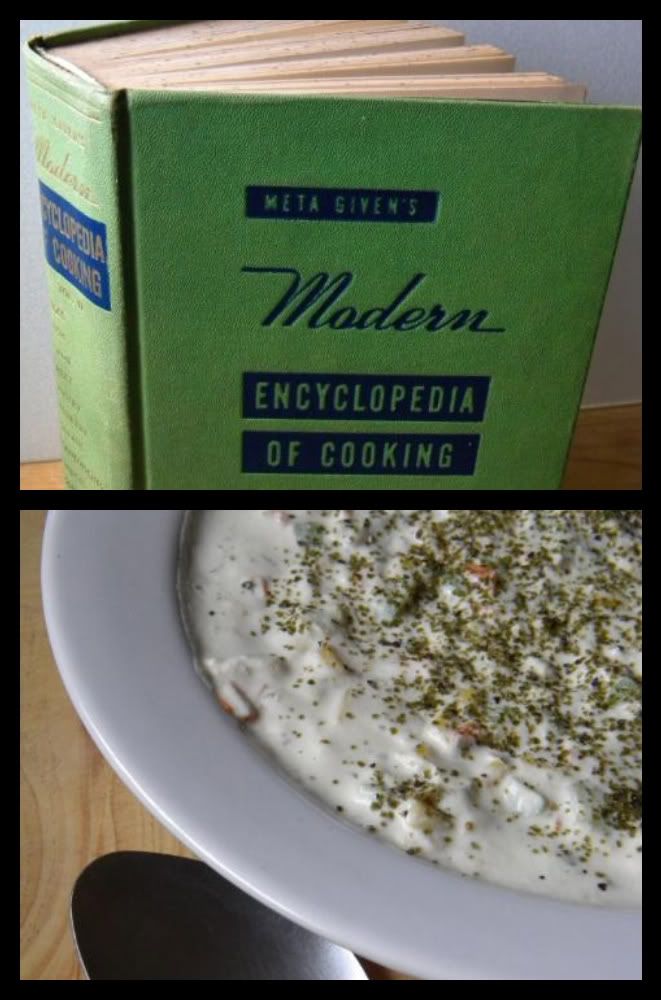 First of all, I have to dedicate this recipe to my awesome friend Mark who recently got me thinking about Chowder; asking how I would prepare it - Addicted to Veggies style of course. So thank you Markie-poo! You rock!
Second - I'd like to give a shout out to my favorite Cookbook Author Meta Givens for helping me with this dish, since I've never actually made 'real' Chowder before. Not to mention I can't remember the last time I've even tried the creamy hearty soup. Meta's Modern Encyclopedia of Cooking (volumes I & II) will forever be my go-to books for recipe help and inspiration.
You can prepare this chowder in either a food processor or high-speed blender. In this recipe I will specify the correct amount of water for both methods of pureeing. This recipe yields roughly 2 - 3 servings. Also - while there are 3 steps in this recipe, please don't be intimidated! They are all very simple and easy.
Corn Chowder
-
Step 1. Plain Chowder
1 c Macadamia Nuts
1 c Zucchini - peeled and chopped
1/2 c Corn (you can use fresh or frozen)
1/4 c Mushroom (Crimini or Shiitake) - chopped
1 tsp Apple Cider Vinegar
Sea Salt to taste
:::Water:::
High Speed Blender: 1 c Water
Food Processor: 1/2 to 3/4 c Water
In your high speed blender or food processor puree the above ingredients until whipped and creamy ---
Food Processor puree time: 2-3 minutes. Stopping to scrape down the sides as needed. Add 1/2 c water first, and 1/4 c more water if needed. Puree an additional 2-3 minutes until very creamy.
High Speed Blender time: 2-3 minutes on high, until creamy and hot.
-
Step 2. Flavoring the Plain Chowder:
1 Tbsp Onion powder
1 tsp Kelp Granules
1 tsp Ground Celery Seed
1 tsp dried Parsley
Black Pepper to taste
Add all of the above into your food processor or high speed blender (with the Plain Chowder) and pulse 5 to 10 times until evenly mixed.
-
Step 3. Chowder Ingredients:
1 c Corn
1/4 c Celery - chopped well
1/4 c Carrot - chopped well
Toss in a bowl with a dash of Sea Salt and cracked Black Pepper. You can opt to heat these ingredients in your dehydrator if you'd like.
Mix your Chowder AND ingredients together, and serve with a dash of Kelp Granules. Ohmydearsweetgoodness...this is GOOD. I really hope you guys try this one!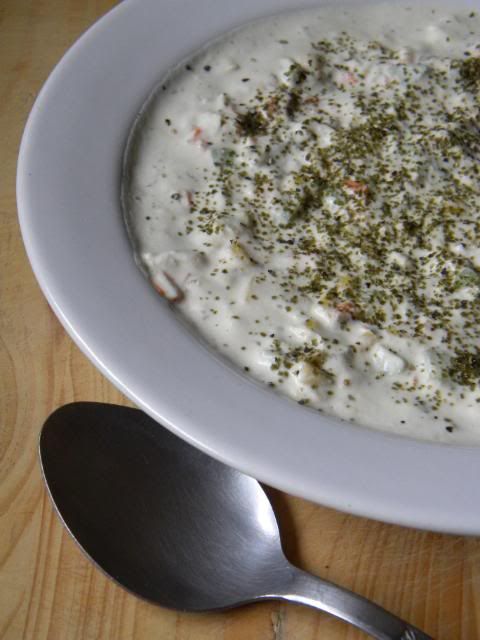 Cheers to yummy eating!
xoxo,