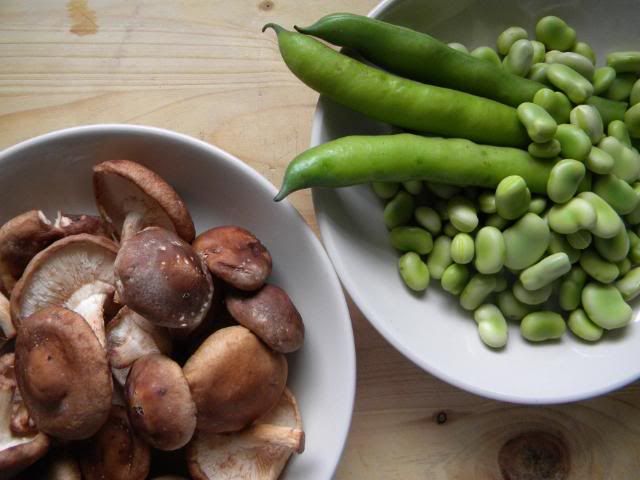 Shiitake & Fava Beans
What? Two?
Yep, you're seeing right.
I originally was going to focus only on Mushrooms this week, thanks to a little nudge from my interwebs-friend
Marja
(safe travels lady!) But upon arriving at my favorite Natural Foods store on Saturday and perusing their lovely produce section, my eyes fell onto the alien-like pod of the Fava bean and new that I had to get them. I should also mention that this weekend was my first time ever tasting a raw Fava bean too.
EDIT:
Thank you to my lovely friend Kristen over at
The Casual Vegan
for a very coincidental post regarding the Fava Bean. While she opted to enjoy it cooked and I'll be preparing it raw she managed to do a wonderful
informative write up on this still very new-to-me bean
. Go visit Kristen and Greg --- they're some of my most favorite interwebs people.
I hope you guys will stick around to see what happens!
xoxo,
P.S. Here's something to look forward too...
Nut free: Creamy 'Cous-Cous' with Fava beans, red onion and 'BBQ' marinaded Shiitake