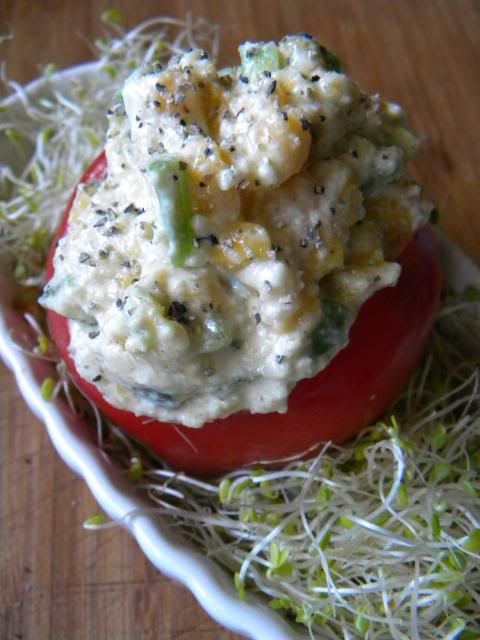 Sweet & Spicy Stuffed Tomato
This was today's lunch - and MAN did it hit the spot! You could also do an appetizer version of this by stuffing a bunch of Cherry Tomatoes or even baby Bell Peppers. Here's how it goes:
*Makes enough for 1 serving*
1 medium Tomato - hollowed out
1/4 medium Green Bell Pepper - chopped
1/4 Mango - chopped
Cayenne to taste
S&P to taste
--
Mix the Cheeze, Bell Pepper, Mango, Cayenne and S&P together in a small bowl.
Stuff the mixture into your Tomato and enjoy!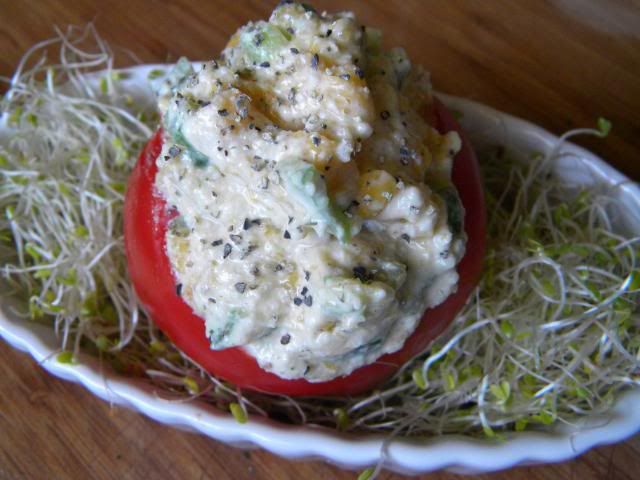 I hope you all have a tasty weekend!
xoxo