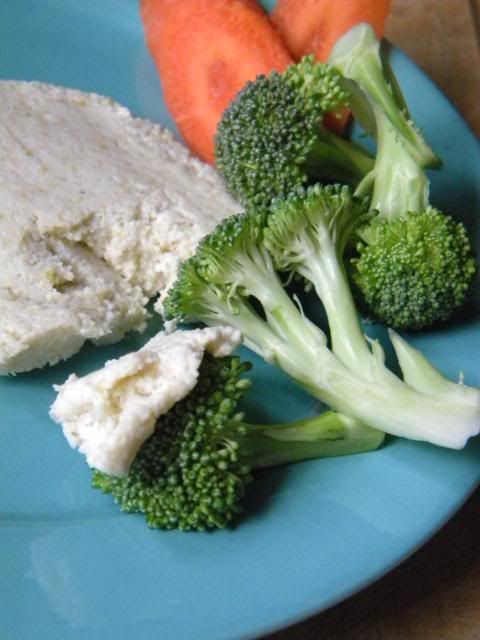 The following recipe is a current favorite, and quickly becoming a staple in many of my new food creations. Because it's making a few appearances (with some twists) in the current "Weekly Veggie" I wanted to redo it slightly, with the step by step instructions. This is by far the best raw cheese I've had...and I'm obsessed. So if you have a dehydrator (or can borrow one) as well as enough money to by 1 cup of raw Macadamia nuts I really hope you'll try this recipe out.
Step 1.
Cheesy Zucchini
*1 lb or 2-3 medium sized Zucchini should shrink down to roughly 1/2 cup
I always make this in bulk so when I run out of cheese I can quickly make more instead of waiting on the dehydrator.
1lb // roughly 3 Zucchini - peeled and shredded
Toss the shredded Zucchini with 2 big pinches of Lemon Pepper
Spread the shredded Zucchini evenly on your dehydrator sheet
s or parchment lined baking sheet and choose one of the following Raw Food Warming noted here.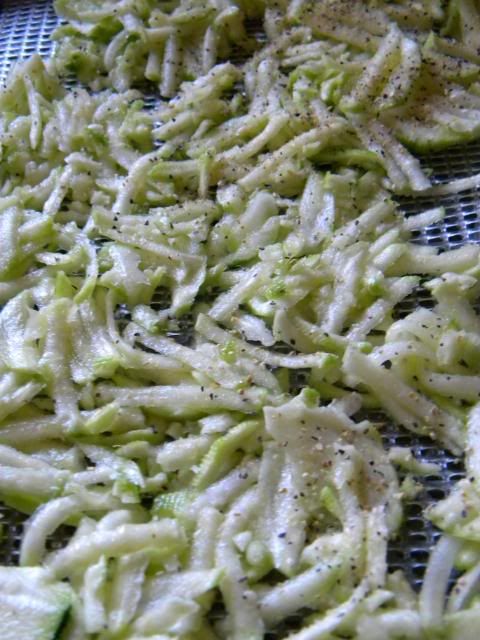 Proceed to dry your zucchini for 2 hours (maybe a bit more, maybe a bit less).
I call this "Par-drying" because you want the shredded Zucchini to look limp, not crispy.
When the Zucchini is finished par-drying it should look like this:
*
For ONE BATCH of the following Creamy White Cheese recipe you will need roughly 1/2 cup of dried zucchini
Step 2.
(raw vegan) AtV Creamy White Cheese
In a food processor combine the following:
1/2 cup par-dehydrated Zucchini
1 tsp Apple Cider Vinegar //or// Lemon Juice
3 generous pinches of Sea Salt
Process the ingredients well. Scrape down the sides as needed (you will have to do this more than a couple of times). When the mixture is evenly pureed and smooth remove it from the food processor, roll it into a ball and refrigerate for at least an hour so the ingredients can firm up.
Presto change-o! You've got cheese!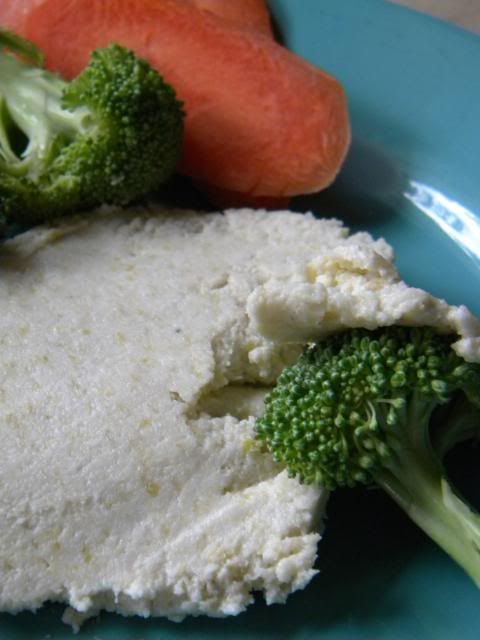 Side Note:
Drying the Zucchini adds an aged flavor to the cheese that you would not obtain with regular non-dehydrated Zucchini. The combination of the apple cider vinegar plays off of the "aged" zucchini adding even more flavor – similar to some fermented raw nut cheeses. I'm a chicken when it comes to fermentation!
xoxo,