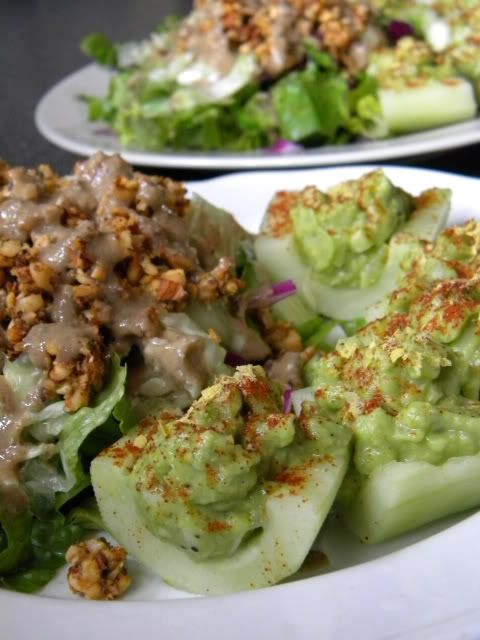 Hi! Things have been a tad busy over in Veggie Addict land, but I wanted to give you a quick update, and share some exciting news too. Yesterday marked the beginning of Addicted to Veggies
very first Twitter account
! Yippie! Here's some of what you can expect to see on a daily basis over at
AtVdailyfix
:
"Weekly Veggie"
Each week I'll make a trip to either my local Farmers Market or Natural Foods Store. From there I will purchase a weeks worth of one specific vegetable (in addition to my other produce needs of course).
That veggie will then become the focus of
AtVdailyfix
. It will take on many different forms throughout the week, and you will get to read about it, as well as see a bulk of crappy cell phone pictures to go along. (Yay! Crappy cell phone pics!)
At the conclusion of each
"Weekly Veggie"
I'll feature a full length recipe here on the blog to go along with the theme…and better quality photos too.
Feel free to let me know your thoughts on this. I'm hoping that the results are nothing short of inspiring, and I'm truly looking forward to
connecting with you all via Twitter
!!
Also, stay tuned for a big ol' mission statement revamp. I'd be lying if I said the general direction of things hasn't changed slightly, and this is really good. I promise!
xoxo,
Sarahfae - AtV