Happy-happy Friday!
This recipe goes out to our very crafty friend
Rachel
at
One Pretty Thing
. Not only is Rachel very inspiring in the craft world, she is totally apart of the Veggie Addict club and just an all around neat and loveable person. Originally this was meant to be "Asparagus with Sweet Dill Mustard Sauce", but upon perfecting the sauce we found that it just went SO well with SO many other things….Asparagus of course is still on that list though.
To Rachel – thank you so much for your friendship and support. May your Asparagus always be fresh!

Sweet Dill Mustard Sauce
1/2 c Grape seed Oil
4 heaping tbsp Dijon Mustard (mine consisted of only: Apple Cider Vinegar/Mustard Seed/Sea Salt)
2 to 3 heaping tbsp Medjool date paste (or liquid sweetener of your choice, to taste)
3 heaping tsp dried Dill Weed
2 pinches Lemon Pepper
2 pinches dried Chives
1 pinch Turmeric
1/2 c Water
Sea Salt to taste
Combine the above ingredients in a bowl and whisk very-very well. You can also opt to mix the ingredients in your food processor or high powered blender if you'd like. Store in an air tight container in the frige.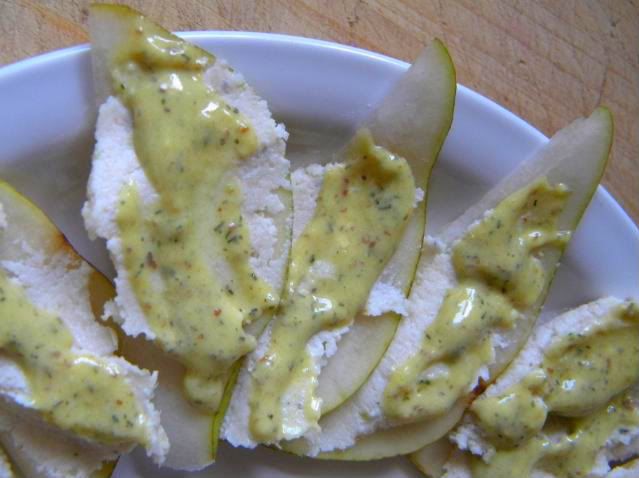 Enjoy this sauce with fresh sliced Apple, Pear, Cucumber. Fresh Asparagus, and just about anything else you can think of.
xoxo,
Sarahfae - AtV
Coming soon: the bestist raw Mac n' Cheeze you never thought possible...