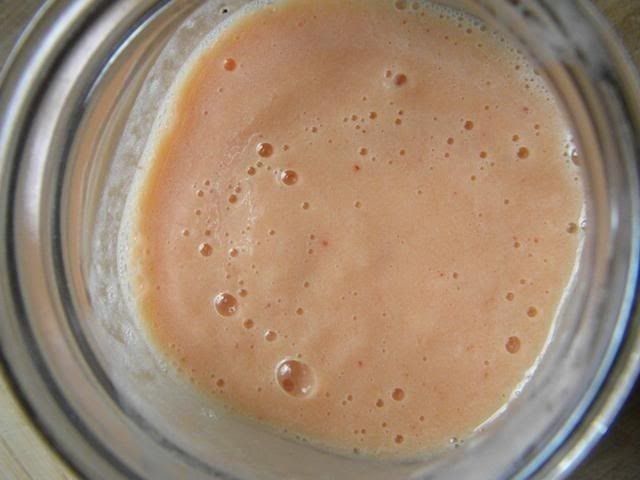 While the following recipe might be old news to most of you, it never gets old with me, and remains my all time favorite treat, not to mention a current favorite breakfast pick-me-up.

My Favorite Smoothie


3 C Frozen Bananas
2 whole ripe peeled Bananas
2-3 C frozen Pineapple
6 C Fresh Squeezed Orange Juice
Zest of 1 large Orange
2 tsp Vanilla

Blend!!

Drink, sip, sigh, smile, refrigerate for later - or share with a loved one for optimal enjoyment.