If you're like me, and at some point in your life stopped eating certain foods foods (due to health, dietary restrictions, or choice)...you know...those naughty foods that called your name in the night like a seductive edible, er...seductress...yeah...
Anyways...
Did someone say Ranch dressing? Yep - that was me, over in the corner, day dreaming about that horrible salad dressing/dip. So if Ranch still has you thinking longingly about it, heaving a big deep sigh, and cursing it's name all at the same time, well this post is for you.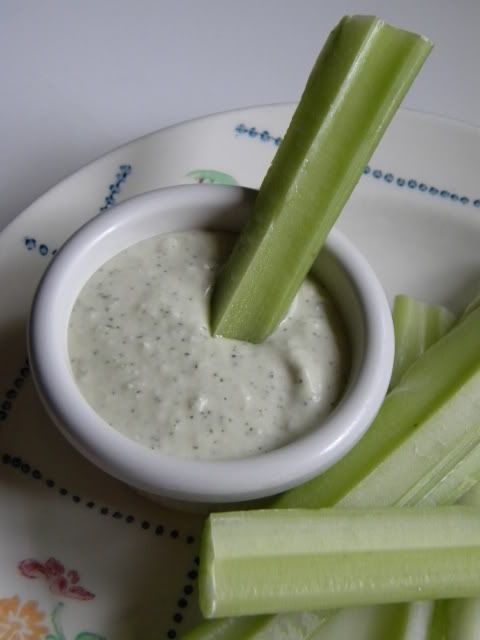 1/4 c Apple Cider Vinegar
3 tsp Onion powder (maybe a pinch or two more)

3 tsp minced Dried Green Bell Pepper //or// 1/2 tsp Paprika
1 tsp Nutritional yeast (optional)
1 and 3/4 c Water (maybe a bit more after it's chilled, because it may thicken)
---

Process/Blend for 3 to 5 minutes, until very smooth

Chill - and enjoy with just about anything!
Aged Butternut-Chedder Cheeze
Stay tuned...

xoxo,
Sarahfae - AtV