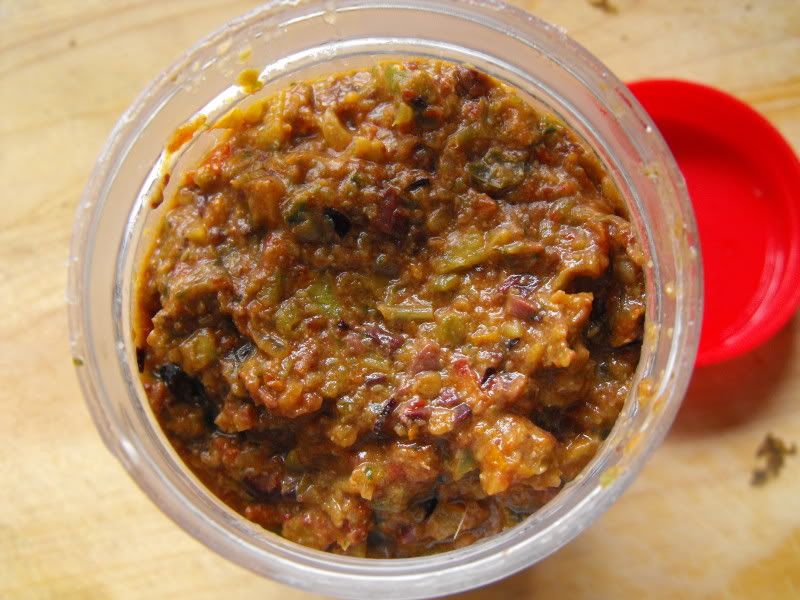 Pizza Tapenade...

I don't know what to say about this one - other than I feel like a total genius! The recipe was the result of having absolutely no plan what-so-ever...and grabbing all of the ingredients like a maniac, all the while thinking: "Ohhhh, this would taste good with this, and this would taste good with that, and this, and that, and...well, the rest is going down in my personal kitchen hall of fame and my most tasty unplanned endeavor yet.

1/2 C Sun-dried Tomatoes (soaked 15-20 min)
2 Medjool Dates - pitted
1/4 C White Onion
1/2 of a Green Bell Pepper
3 Heaping Tbsp Pesto (any kind as long as it's traditional)
1/4 C Wild Capers (optional)
1/2 C Kalamata Olives - pitted
4 Tbsp Nut.yeast
Sea Salt to taste
1/4 C Extra Virgin Olive Oil

Pulse in food processor 10-15 times - until well chopped but not blended.
Enjoy on or with just about anything.
Sarahfae - AtV